Guatermelon is my debut studio album.
Diverse
If I could only choose one word to describe this album, I would go for "diverse". It is a multi-genre record: there is jazz, blues, latin, pop, electronic, dance, spoken word, folk, and country in it. In some way, it feels like a mixtape or a playlist more than an album. It is 41 minutes in length and has five songs in English and five in Spanish.
Crafted professionally
(...and with love)
This album is to date the most professional music project I have undertaken. It was recorded with several microphones in a treated room. The arrangements go from simple (3 tracks: one voice, one guitar, and one piano) to a song over 200 tracks and mix buses. The instrumentation includes acoustic and electronic instruments, sound effects, and my vocals.

I really got into the art of mixing for this project. I mixed it in different rooms and situations to guarantee a high quality everywhere. I spent hundreds of hours trying to get the sound I wanted for each song. I am really happy and proud of the outcome!
Mastered by a Latin Grammy Award winner!
This album was mastered in Colombia by the amazing mastering engineer Camilo Silva. He has worked with big artists in the industry and has won two Latin Grammys as well as received an anglo Grammy nomination for his mastering work. His input was essential to the sound quality of the album. To see his discography and bio, click below.
The name "Guatermelon"
Some years ago, while introducing myself to a friend, I said "I am Guatemalan". She understood "I am watermelon". It has been an inside joke ever since. Trying to come up with a name for the album, I thought that "Guatermelon" was a very suitable name since the record is in Spanish and English and it is a "fruit" of my time in Guatemala.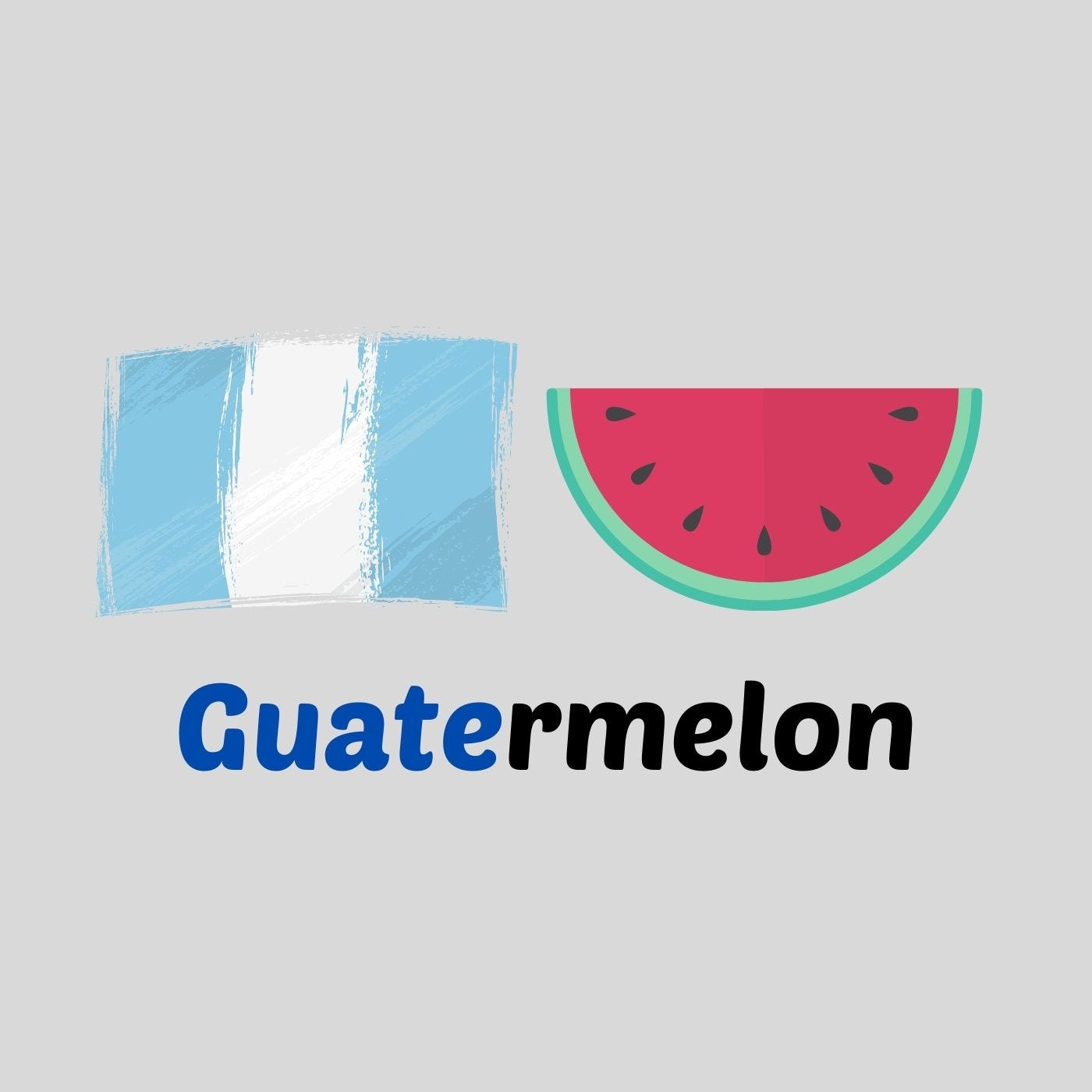 Lyrics
The lyrics of the album are as diverse as the music. Some took months to write and some only a few minutes. They are in English and Spanish. This was a challenge, since writing lyrics in these two languages can sometimes feel like playing two different ball games.

The lyrics revolve around the following topics: wanderlust, homecoming, nostalgia, trips, stories and poems of real and fictional characters and situations, philosophical questions, rants about traffic and lockdown, etc.
The Cover Art
The Cover Art was made by the amazing graphic designer Aileen Arango. She did a great job translating the music into visuals whilst combining the concept of Guatemala and a slice of watermelon in one design. To see more of her art, click below.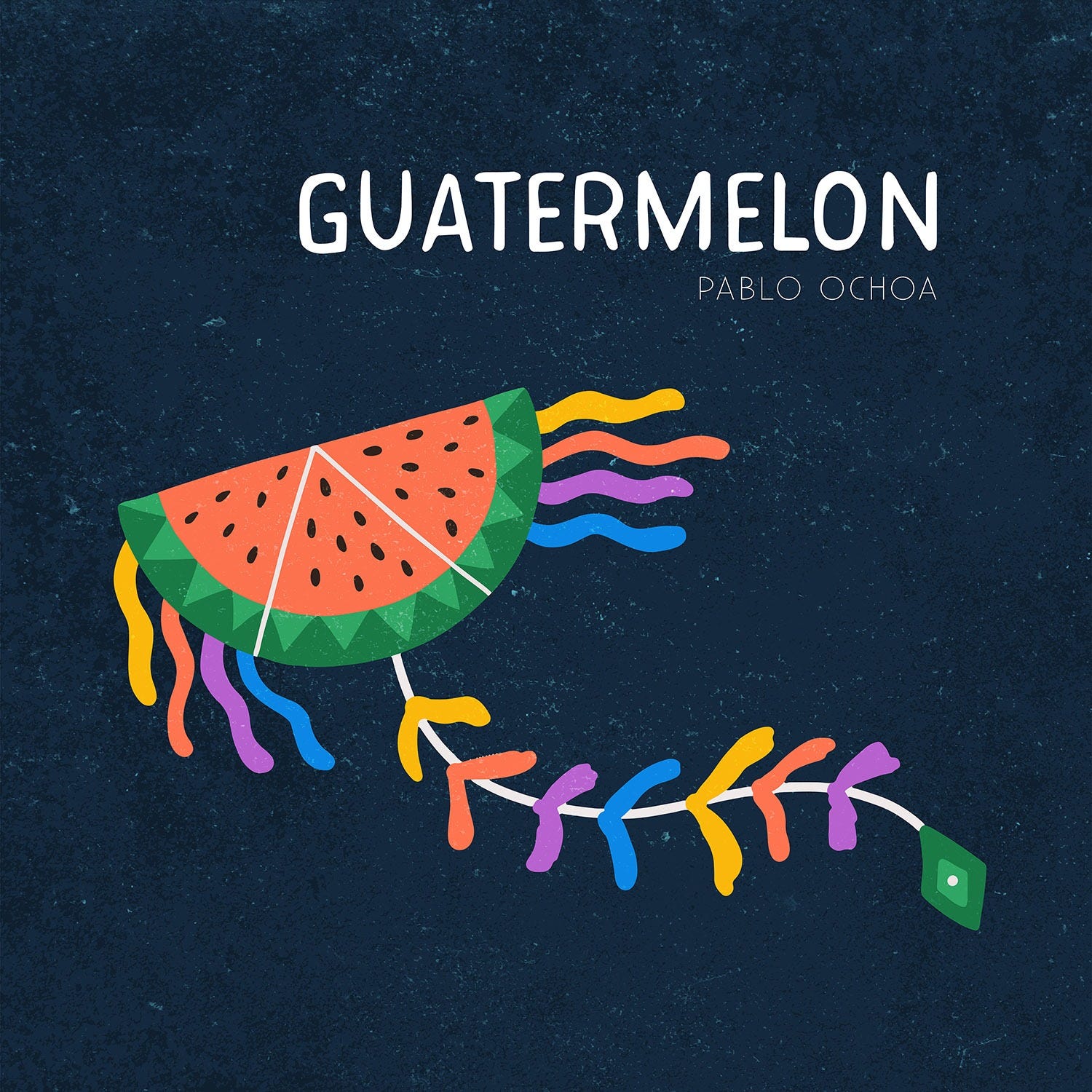 The time of production
I had been wanting to do my debut album for a while. I had also been wanting to move to Guatemala for a while. At the end of 2019, I started writing the first songs of the album and moved to Guatemala City. The vast majority of the work on the album was done in the first half of 2020 in Guatemala. However, a little bit of the writing and the last tweaks to the album were done in Berlin.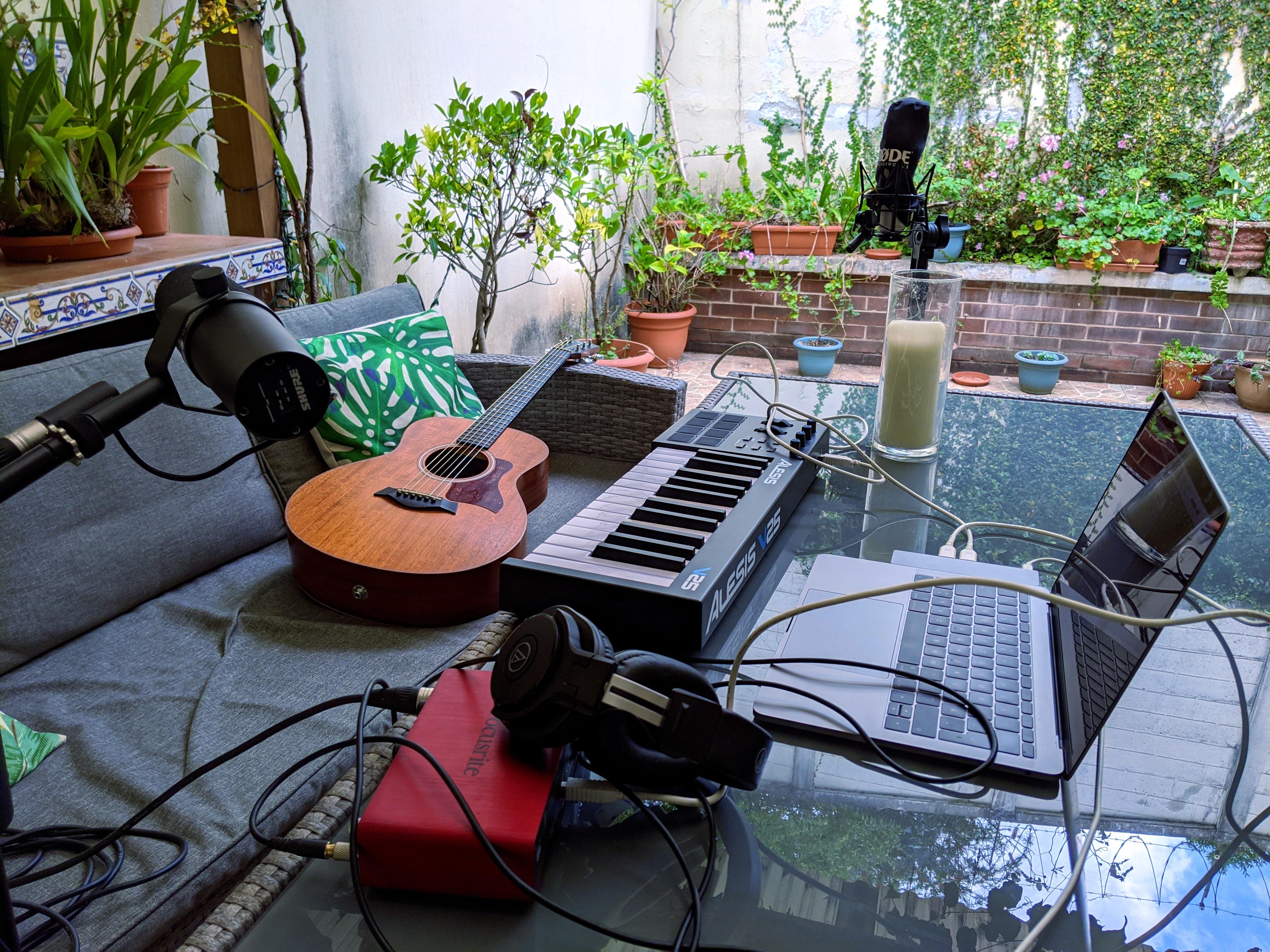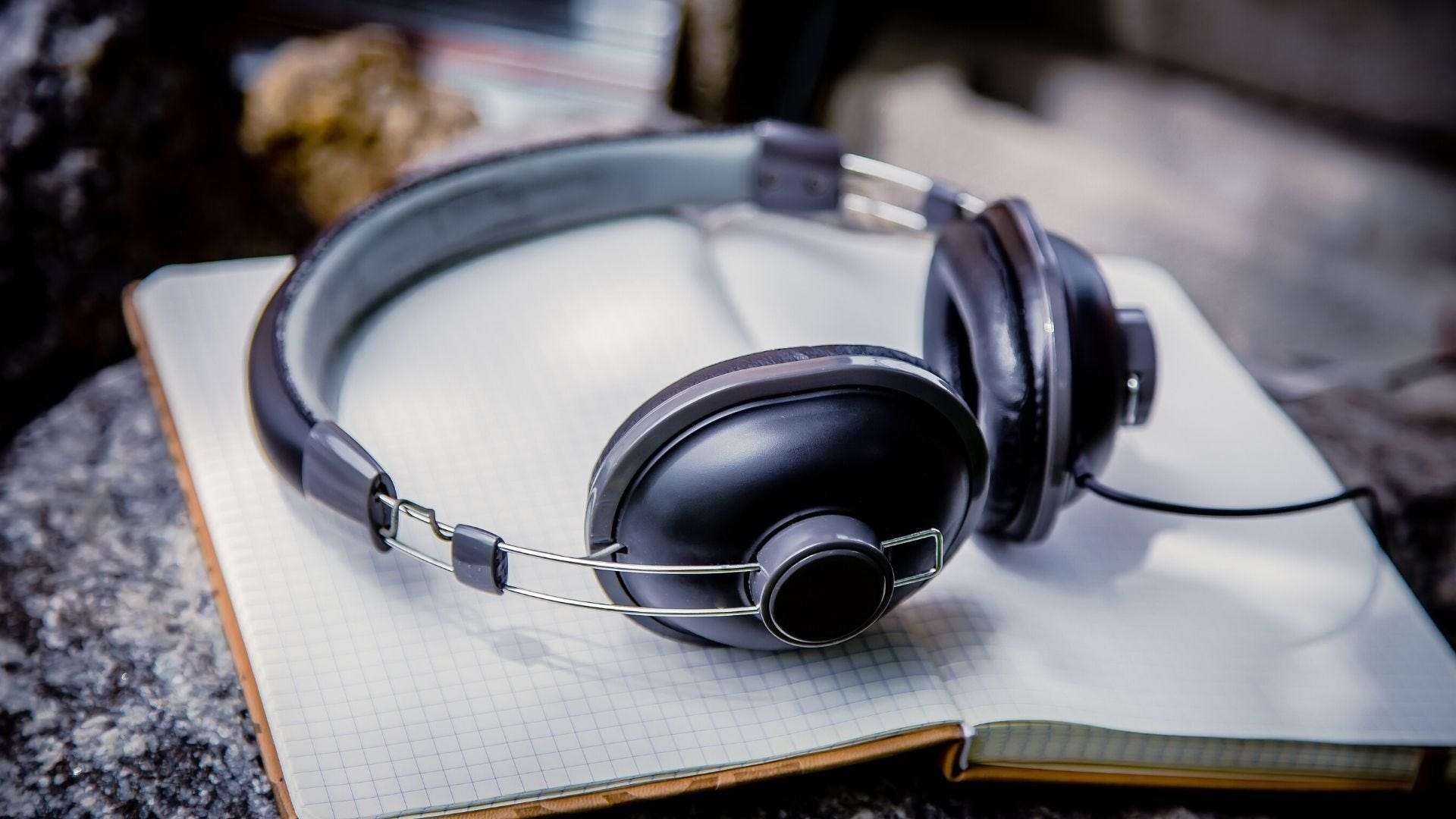 The running order
1. Fly Away (3:26)
2. Querida (4:25)
3. Back In My Childhood Room (4:05)
4. A Guatemala (4:26)
5. Summer Vibes (3:55)
6. Bicicletear (3:44)
7. Arabella (04:02)
8. By My Side (03:02)
9. Granada (5:48)
10. Rise and Fall (4:37)



Pablo Ochoa - Rise and Fall (lyric video)
Content from Youtube can't be displayed due to your current cookie settings. To show this content, please click "Consent & Show" to confirm that necessary data will be transferred to Youtube to enable this service. Further information can be found in our Privacy Policy. Changed your mind? You can revoke your consent at any time via your cookie settings.
Consent & Show
Pablo Ochoa - A Guatemala
Content from Youtube can't be displayed due to your current cookie settings. To show this content, please click "Consent & Show" to confirm that necessary data will be transferred to Youtube to enable this service. Further information can be found in our Privacy Policy. Changed your mind? You can revoke your consent at any time via your cookie settings.
Consent & Show
Buy and download "Guatermelon"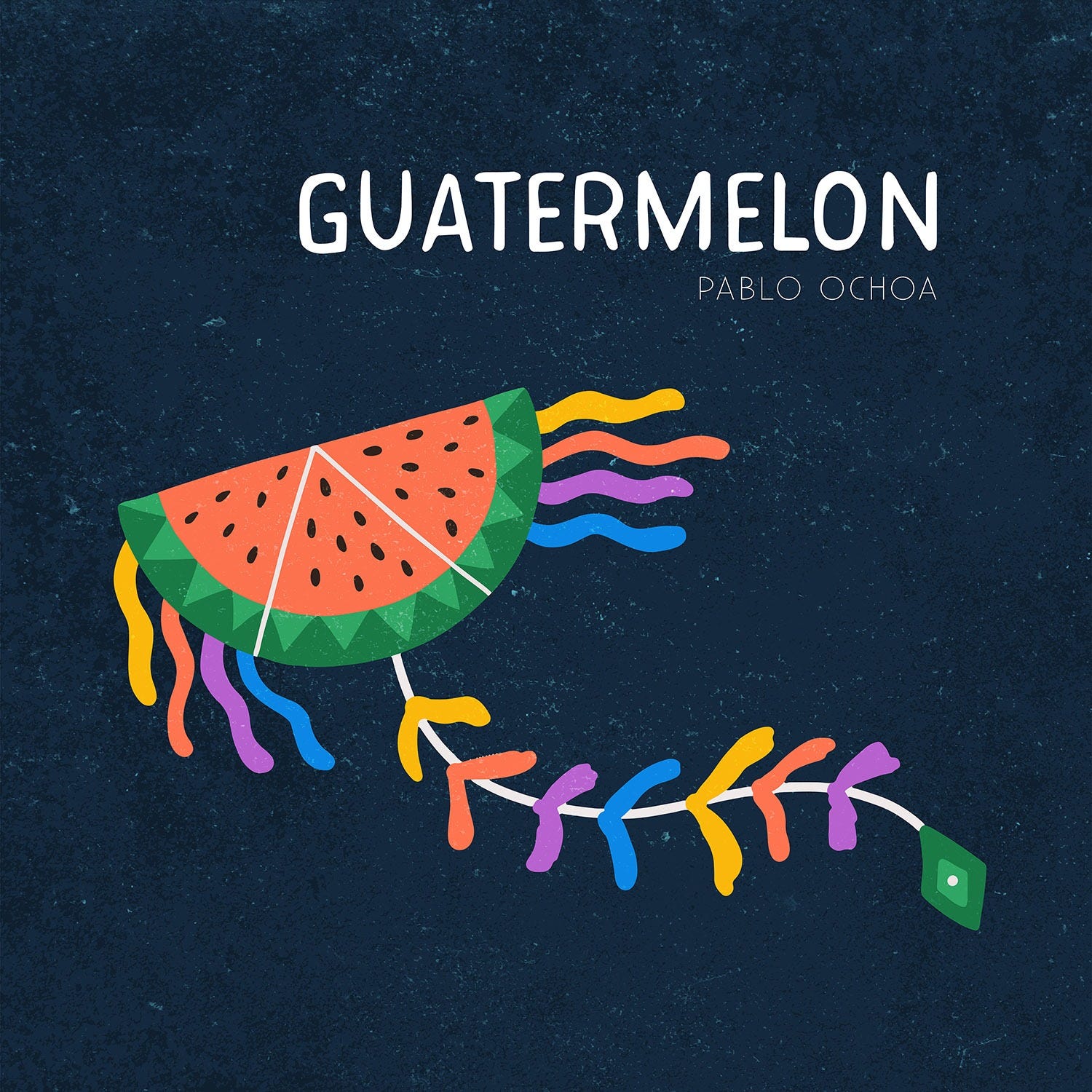 I hope you enjoy the album!